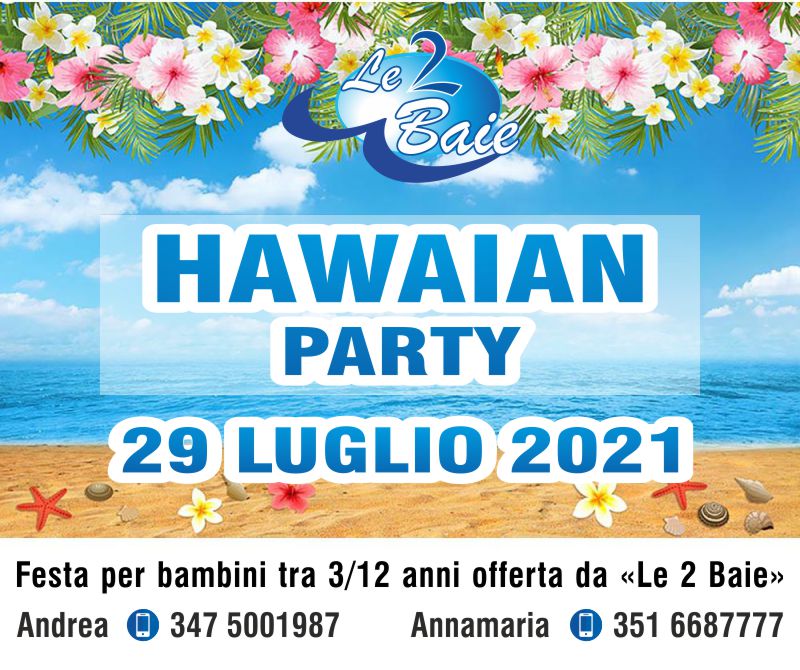 🌴🌸HAWAIIAN PARTY🌸 🌴
We inform our customers that the Hawaian Party for children will take place on Thursday 29 July from 5.00 pm to 7.00 pm at the Le 2 Baie bathing establishment, organized by Smiley World Animazione.
Children's age between 3/12 years.
Given the health emergency, the presence of ONLY one family member is required, in order not to create gatherings
Limited number event: reservations are recommended by Tuesday 27 July, even with a simple text message to the following numbers:
3516687777 Annamaria
3475001987 Andrea
The cost of the event will be borne by the Le 2 Baie 🤠🤠🎭🎭 plant
Good day
Andrea Le 2 Baie
Comments are closed.